Palliative Care & Hospice Care Services
Compassionate End of Life Care
Many people believe that hospice programs are a last resort. They believe that hospice is an admission of defeat, or that hospice services may in some way hasten the death of a loved one. While it is understandable that you might be feeling this way, we're here to ensure you that is absolutely not the case. There are many important benefits associated with hospice and palliative care that even extend to loved ones and caregivers.
If your loved one meets the following conditions, you will know that it is time to reach out:
If your loved one is suffering from a terminal illness and has been cleared by their doctor to enter a hospice program
If your loved one requires additional palliative care services
If you are a primary caregiver who needs respite or assistance while supporting your loved one during their final season
If your loved one's health is rapidly declining despite receiving medical care
Meet Our Palliative Care Team
As part of the Seasons Hospice care program, your loved one will be assigned a team of compassionate and knowledgeable professionals. This team works with them throughout their journey with Seasons Hospice of Tulsa and Muskogee to support them not only physically, but also emotionally and spiritually. We will be there to guide and care for your loved one every step of the way.

Each care team is led by a Registered Nurse (RN). Seasons Hospice RNs visit patients every other week, or more if necessary. RNs are in charge of their patient's pain management and other medical care needs.

Our Chaplains are here to provide patients and their family members with spiritual guidance throughout the hospice process and to help our patients find peace in their final days. Seasons Hospice respects patients and families of all faiths, belief systems, and world-views. If a patient does not wish to have spiritual support, we will respect that decision.

We are always looking for open-hearted individuals who want to make a difference in their community. Our volunteers interact with hospice patients and their families. They provide simple services and use their skills and talents to assist our patients in the program.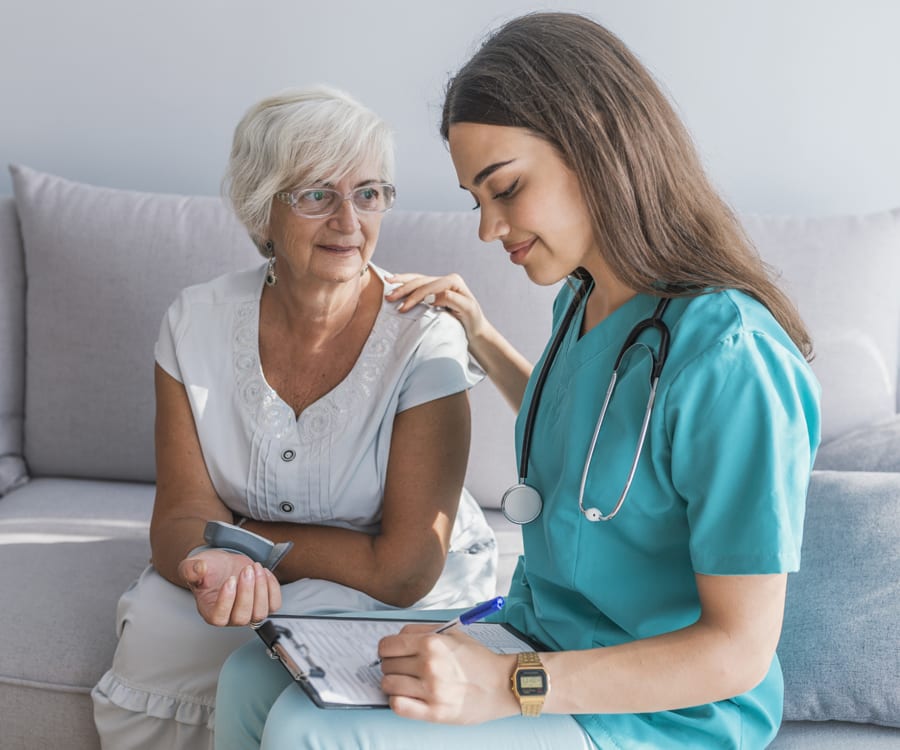 Seasons Hospice RNs visit patients wherever they call home, whether that's a nursing home, hospital, or residential homes. The medical care provided to the patient will depend on their symptoms, concerns, and wishes. In delivering palliative medicine, we want to see that the patient is as comfortable as can be. Our goal is to manage any pain they may have and give them the best quality of life possible.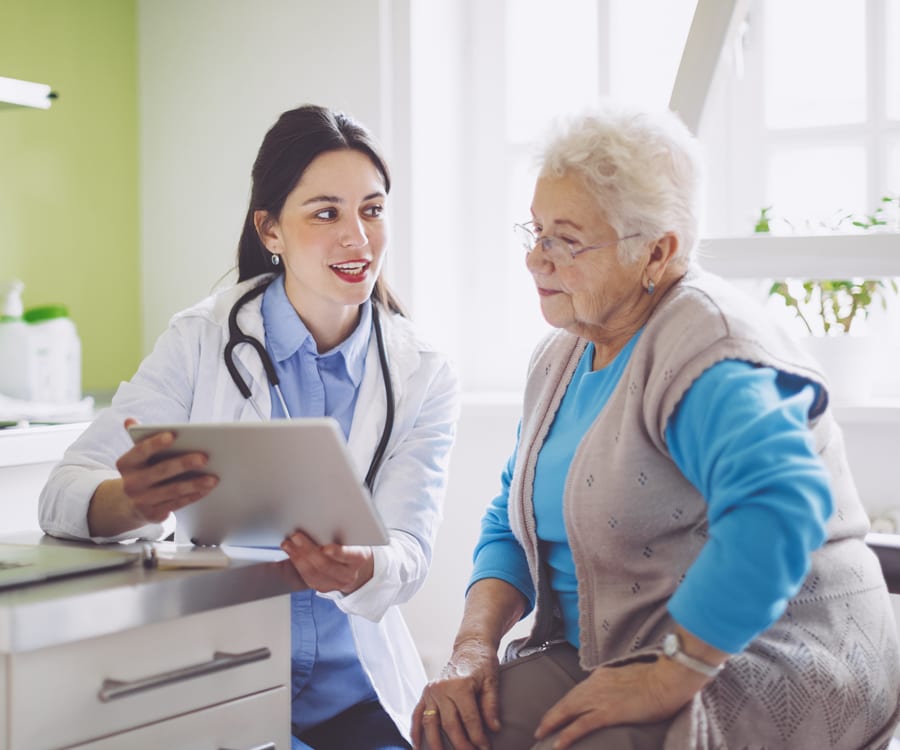 Patients at Seasons Hospice in Tulsa and Muskogee are not required to part with their existing physician when they enter into our care. We employ wonderful geriatric and palliative care specialists, but we also recognize that our patients might want to continue their relationship with their personal physician. If you and your loved one choose to keep their personal physician, Seasons staff members will coordinate care with them to ensure that your loved one is receiving their choice of medical care.
We've found that experiencing pain is one of our hospice patients' main fears regarding dying. At Seasons, our patients' level of comfort and quality of life are of the utmost importance. We want our patients to live out their final season feeling like themselves and enjoying their life, comfortable and pain free. Pain management is what makes this possible. Palliative medicine does not decrease cognitive abilities, nor does it hasten death. It simply provides your loved one with comfort and the best quality of life possible.
Personal Care & Homemaker Services
Seasons Hospice of Tulsa and Muskogee is a full-service hospice provider that offers both intensive services along with more basic personal care and homemaker services. Our home health aides are trained to help patients successfully complete activities of daily living (ADLs) and other necessary services. From brushing teeth to washing hair and even doing laundry, we provide respite to caregivers and make our patients' lives easier. 
As a faith-based hospice provider, our beliefs lay the foundation for our approach to hospice care. Our entire staff meets every Monday morning to lift up our patients and their loved ones in prayer. Our faith allows us to provide our patients with services that are rooted in hope, grace, and compassion.
Seasons Hospice recognizes that not all patients or families will desire spiritual support. We respect the wishes of all religions, world views, and faiths.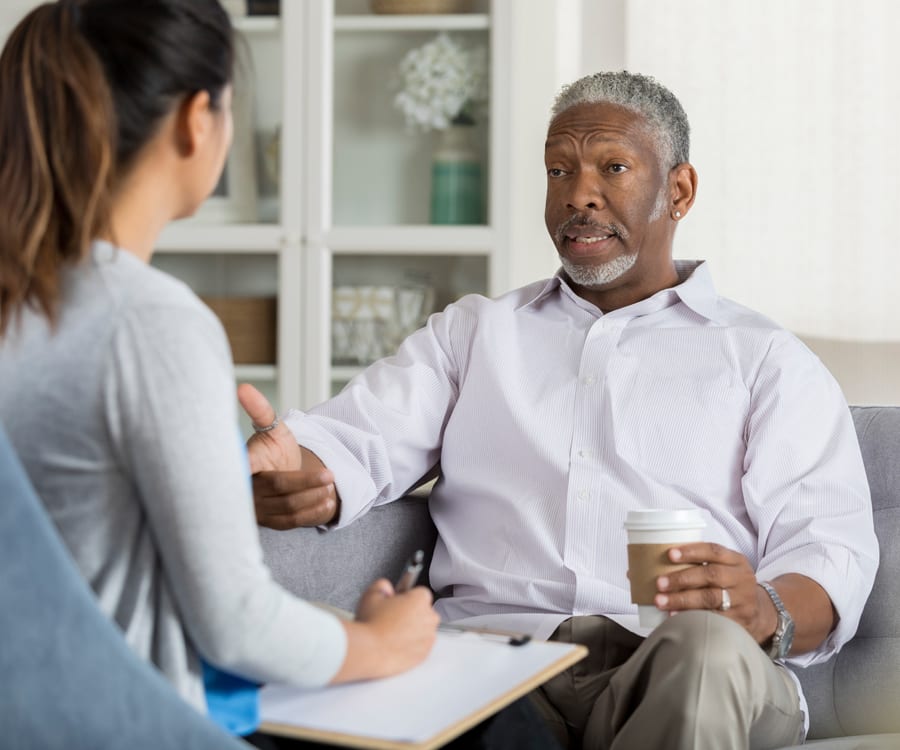 Counseling & Social Services
At Seasons Hospice, we understand how important it is to provide caregiver support services. Our expert social workers are trained to uncover the root of stress for people in these roles and then individually work toward diminishing their tension and fear.
Seasons Hospice is honored to be a resource for the communities of Tulsa and Muskogee. Our Bereavement Coordinators provide services – including grief counseling and support groups –  to families for up to 13 months following the passing of a loved one. They also coordinate community events to help with the grief process and honor loved ones who have passed on.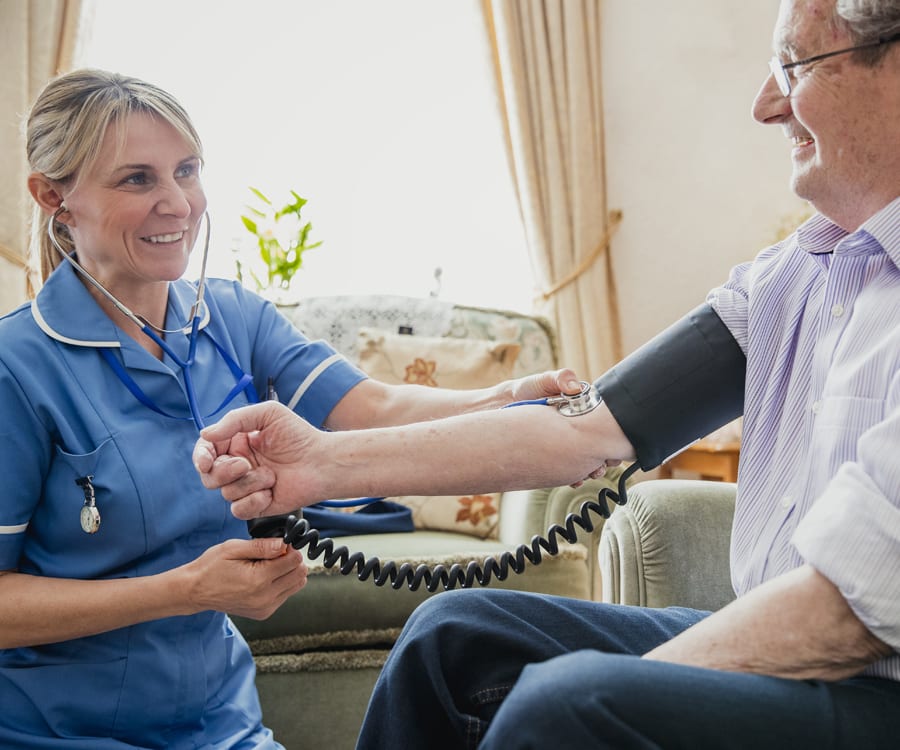 Durable Medical Equipment
Seasons Hospice is the only hospice provider in the greater Tulsa and Muskogee region with a Durable Medical Equipment (DME) program in-house. Upon admission to Seasons Hospice, we deliver the necessary medical equipment to wherever our patients call home. Usually, equipment delivery occurs within 1-2 hours of admission.
Have a Question? Get in Touch!
We want prospective patients and their families to feel supported and to feel like they have the answers they need before committing to our hospice program. Our caring staff at Seasons Hospice of Tulsa and Muskogee are available to assist you at any time and want to help you understand the hospice process. Please don't hesitate to reach out!